Business Intelligence Tool Integrations
Make faster decisions, monitor progress, and generate reports with VerityRMS and the latest in business intelligence tools.
Verity supports two-way integration with Tableau and Microsoft Power BI. Client-specific RMS data sources can be automatically fed to BI tools. Charts and visuals can be seamlessly embedded in VerityRMS Tearsheets and Dashboards with a single click.
Example Power BI Dashboard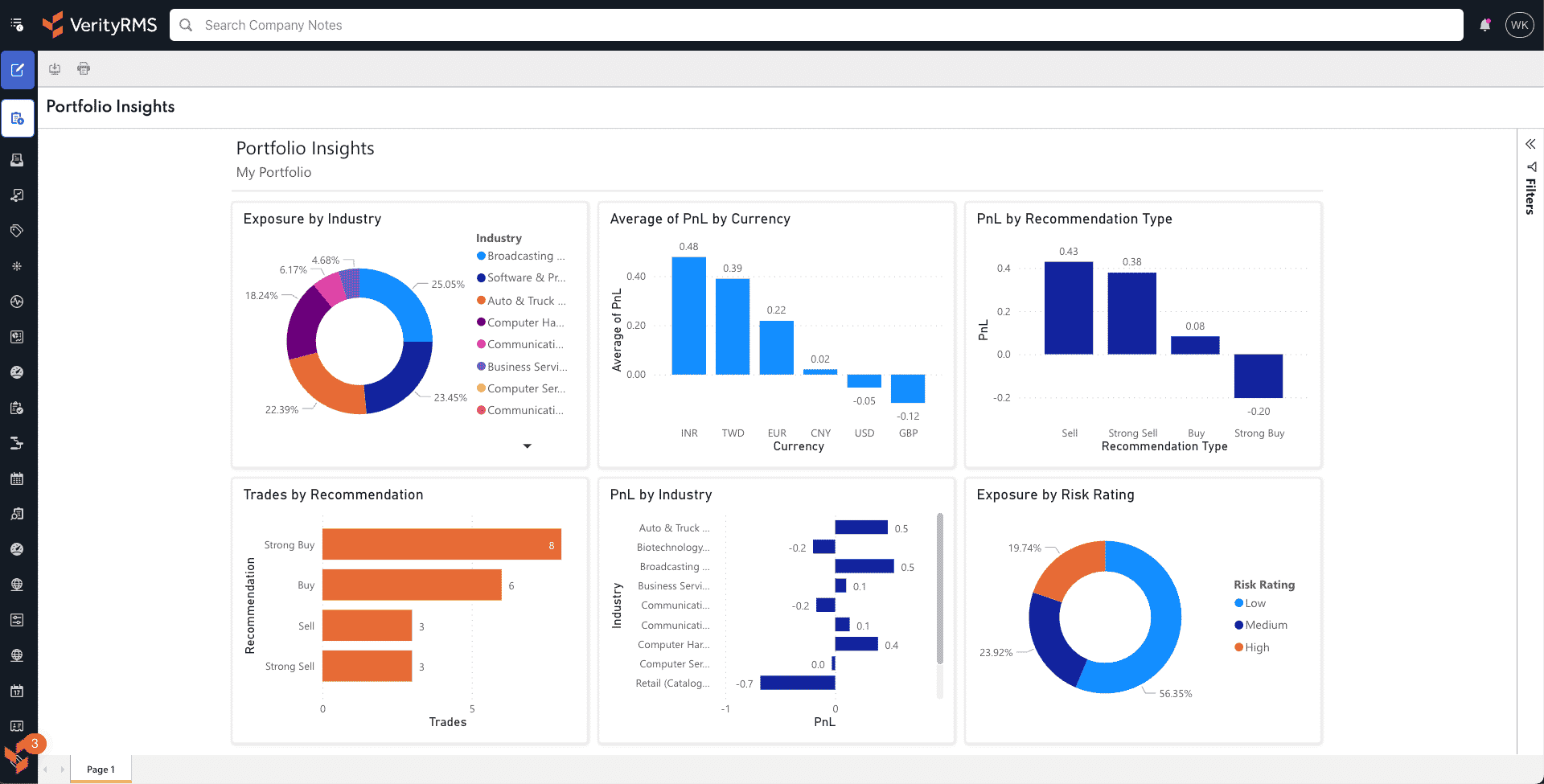 Example Tableau Dashboard