Insider Share Sale Plan Under Scrutiny; Financial Times Enlists VerityData
In an article examining increased scrutiny from both investors and the SEC regarding the insider use of 10b5-1 plans, the Financial Times turned to VerityData and Director of Research Ben Silverman.
Insider sales under 10b5-1 plans have grown significantly since 2004, the year VerityData | InsiderScore began gathering the data.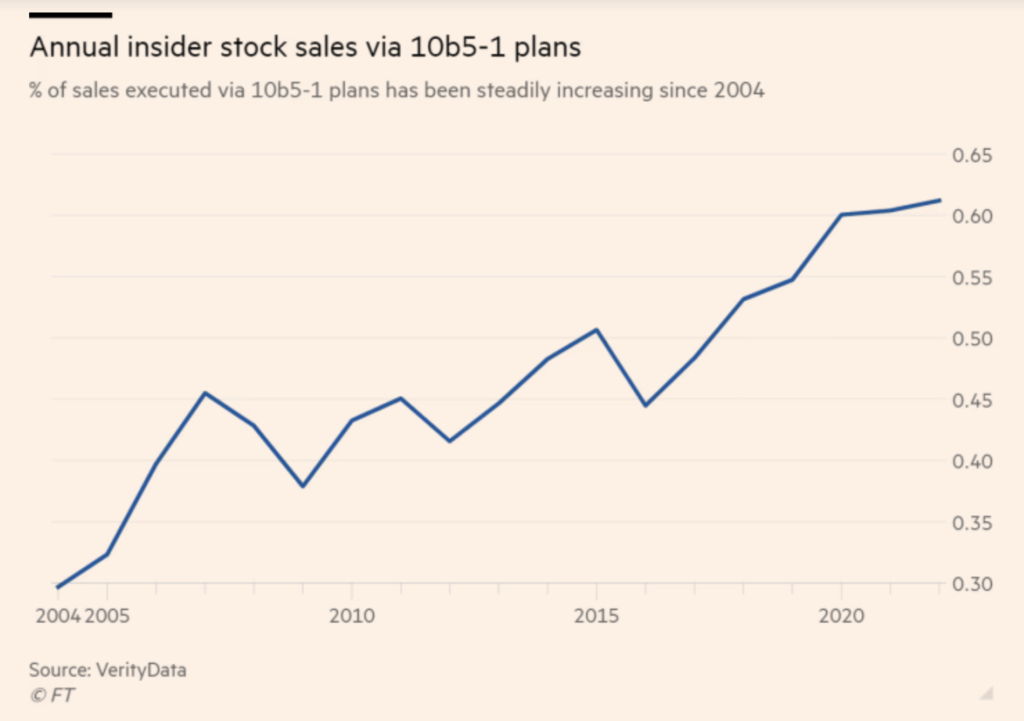 The article highlighted how quickly insiders could sell stock after setting up a 10b5-1 plan, something that could be regulated by the SEC by the end of 2022.
"The issue is this type of short time between adopting a plan and selling is really contrary to the spirit of the 10b5-1 regulation," said Silverman.